Actor Colton Haynes posted a selfie from a hospital bed on Instagram, using the opportunity to discuss the pressures that a "curated life" has placed on him.
Posted Sunday, the image show the Arrow actor getting treatment from an incident involving excessive alcohol and prescription medication. In another, he has his back to a mirror, revealing what appear to be bruises.
In the accompanying caption, the 31-year-old former model told his 6.4 million followers that he didn't want "if I look hot or not on Instagram to be my legacy."
"I've struggled the past year with trying to find my voice and where I fit in & that has been the most beautiful struggle I've ever had to go through," he wrote. "Worrying about what time to post on social media so I can maximize my likes or being mad at myself that I don't look the same way I did when I was addicted to pills is a complete waste of why I was put on this earth. I'm posting these photos to let y'all in on my truth."
Haynes began modeling and acting at the age of 15. After many small and uncredited parts, he landed his breakthrough role as Jackson Whittemore on MTV's Teen Wolf in 2011. After two seasons on that show, he moved to the CW's Arrow, where he played Roy Harper. Throughout his career, he has used Instagram to share glamorous photos of red carpet photo shoots and luxurious vacations.
Haynes began modeling and acting at the age of 15 and landed his breakthrough role in 2011 as Jackson Whittemore on MTV's Teen Wolf. Throughout his career, he's used Instagram to share red carpet moments, luxurious vacations and selfies with celebrity friends. But he's has had his share of trauma: In a 2016 Out magazine interview he revealed that after coming out to his family at age 14, he ran away from home for three weeks. When he returned, he learned his father had killed himself by overdosing on oxycodone.
In March, he opened up about grappling with substance abuse, sharing that "in 10 years, there were maybe 25 days I didn't drink."
"I remember when I started, it was a couple glasses of wine, and it regressed into really dark times," he added. He recounted going through a four-month treatment program to address his drinking after the breakup of his marriage to floral designer Jeff Leatham.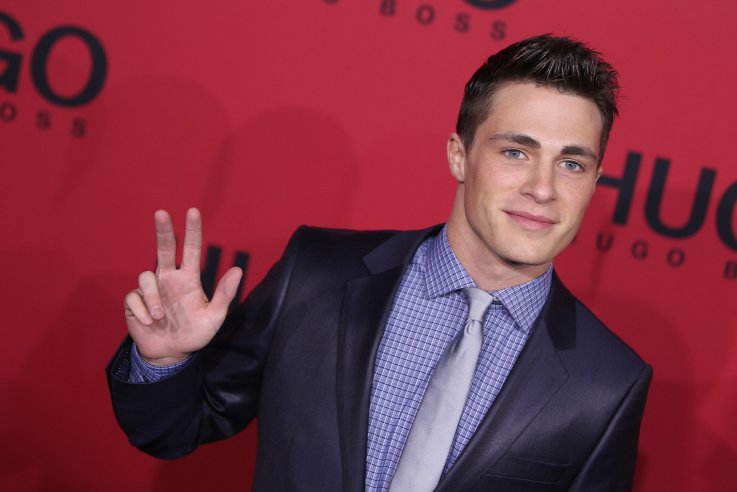 Last spring Haynes lost his mother, Dana Denise Mitchel, to liver cancer. The two had reconciled and he and his siblings were able to crowdfund more than $10,000 to cover her in-home hospice care.
"Today, I lost my best friend, the love of my life: My momma," he wrote at the time. "Words can't express how incredible this woman was. I have so many things to say but I'm in a state of shock. I will always love you, Momma."
Some of Haynes well-known friends applauded his honest: "I'm so proud of you," wrote tennis legend Serena Williams.
"Brother, I couldn't be more proud of you and where you've arrived in this journey through life," his former Teen Wolf co-star Tyler Hoechlin commented. "Thank you for bravely sharing this. I know it will help many, and even it was only one, that would be enough."
Haynes isn't alone in his views on the damage social media can do: A University of Michigan study found that the more people use Facebook, the less happier they feel. And a 2017 report from the Royal Society of Public Health ranked Instagram the worst network for young people's mental health.
Instagram recently announced a pilot test in seven countries that would make "Likes" invisible to viewers. "We want your followers to focus on the photos and videos you share, not how many likes they get," said a spokesperson for the platform.